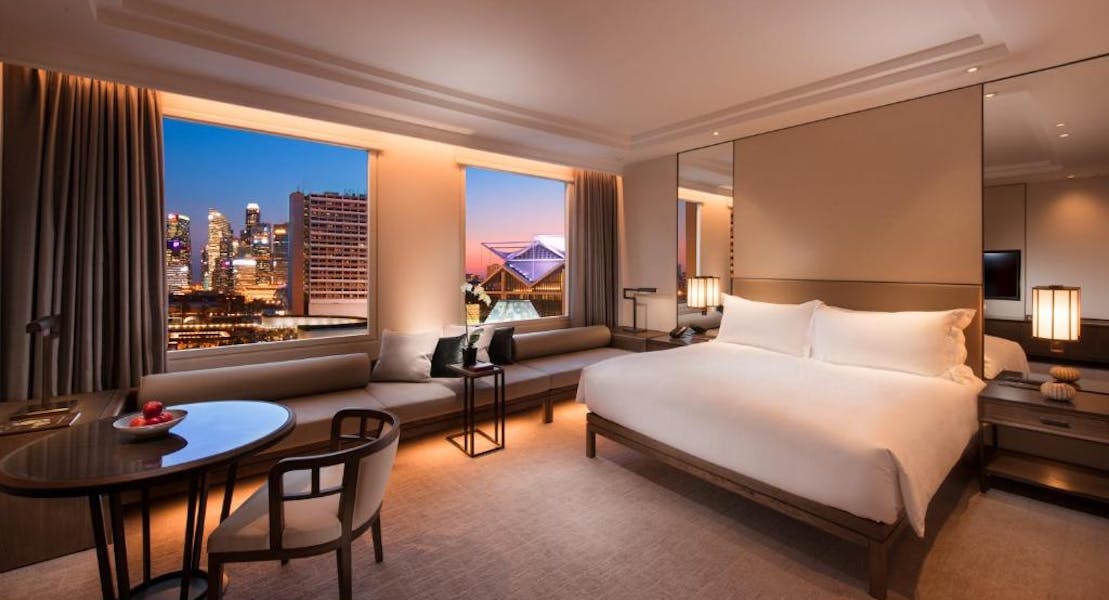 For those of you who are curious about the Stay-Home-Notice (SHN) experience at a dedicated facility, fret not! Earlier last month, I had taken it upon myself to live through the full 21-days (at its P2HA peak), and document my journeys in keeping sane/warding off boredom!

Earlier this year at the start of March, I received an email offer for an internship as a video creative at Cove Singapore -- to which I gladly accepted! After getting the billion and one documents ready (including my flight tickets, an approval letter from the Malaysian government to exit Malaysia, an approval letter from the Singaporean government to enter Singapore, a negative test result for a Covid-19 swab test, a health declaration form for Changi Airport, and the official internship offer email), I was set to embark on my 14(+7) day journey to Singapore.

I left on a late-night flight from East Malaysia, and landed at Changi Airport at about 11pm; but despite my checking in at about 6ish in the evening, the normally 3-hour long process (from entering one airport to leaving the other) took about 7 hours in total with (much appreciated) additional health and safety protocols as well as (less appreciated) flight delays. 

Thankfully, the flight was moderately empty as was the airport and moving through immigration and all was relatively smooth. Up till when I left Changi airport, where I would be spending the next 14(+7) days was a mystery -- I actually only found out on the drive out from Changi by eavesdropping on the driver's phone call with the administration team. After the whole immigration checkpoint, post-flight swab test, and SHN facility designation ordeals at Changi, I had finally checked in to the Conrad Centennial at 1am in the morning.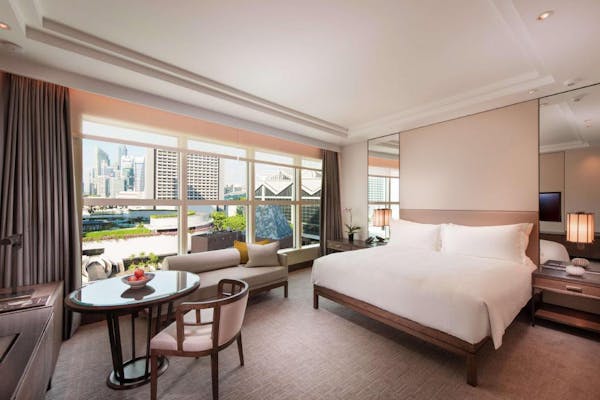 Image: Agoda


When I came to in the morning to actually take in my surroundings, the room turned out to be more spacious than what I would normally be used to. This was especially so with the mini 'living room' space between the bed and the television -- it seemed like one could easily fit two whole yoga mats with room to spare! I say that like someone who religiously does that when instead, I just moved the in-room couch to the front of my bed for a better television experience.

Other than that, it was really great to have a whole king-size bed to myself with the poofiest pillows and a super luxurious duvet (for those ice-cold mornings that follow waking up in a hotel room)! 

Sharing the generous length of the bedroom, was the bathroom which included a full-sized bathtub, a separate rain shower, a toilet, and a very long countertop that had two sinks for some reason (not complaining though!)

Thankfully the room came with a small table, a padded chair, and really fast wifi that I coupled together into a makeshift workspace to manage my work-from-home endeavours. Having almost full-sized windows on the adjacent wall with a captivating view of the bay area made it distracting at times but in the best way possible.

In terms of amenities, the bathroom came with a healthy stockpile of the usual toiletries, but also a small sponge and a mini-bottle of dishwashing liquid to match because the Conrad Centennial opted in to greener initiatives by providing a set of metal cutlery pieces in place of separate disposable ones for every meal (major bravo!). 

Aside from the weekly towel/linen refresh, the hotel would send up extra toiletries and all at no extra charge -- however that stopped there as anything beyond that such as laundry cost were not included.

I also drink a bit more water per day than that of my peers so I made use of the in-room electric kettle and a water pitcher (that I had to make a special request for) to forego receiving countless measly bottles of water -- and subsequently chip in towards sustainable environmental practices too. 

Because housekeeping services were off the table, I took extra care to keep things nice and clean overall -- including making sure not to spill any liquids/sauces over the carpet, carefully consolidating/minimising dry trash, doing regular wipedowns across the bathroom surfaces, and religiously making my bed every morning. At the very least, keeping to routines like that did help keep my sanity in check at times, if not just my personal hygiene in general!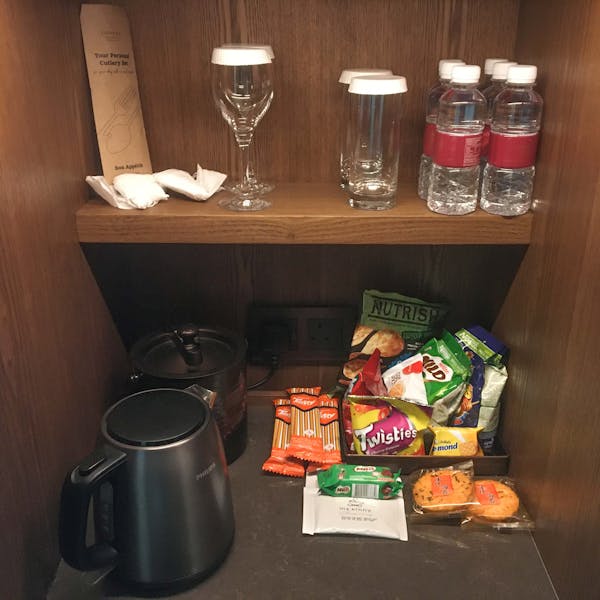 I don't think this is the same for all of the SHN facilities across Singapore but the Conrad Centennial had subscribed to this online food menu system with about 3 options per meal. Namely 1 normal-vegetarian option, 1 with meat-based protein, and 1 also-vegetarian-but-with-specifically-vege-based-meat-alternative-proteins option (i.e. tofu-meat) to help coordinate SHN meals. 

I occasionally strayed from my usual preference for meat-based protein options out of sheer curiosity, but overall the meals were really very quite decent with little to complain about! Imagine the kind of meals you'd put together at a cai fan store you frequent regularly out of sheer laziness to cook a meal after work and you'd get pretty close to what I had for 21 days. 

From the food catering styled labels on the food packets it seems like all of this must have been the work of Shiok Kitchen's catering services so shoutout to them for the yummy experience! 😊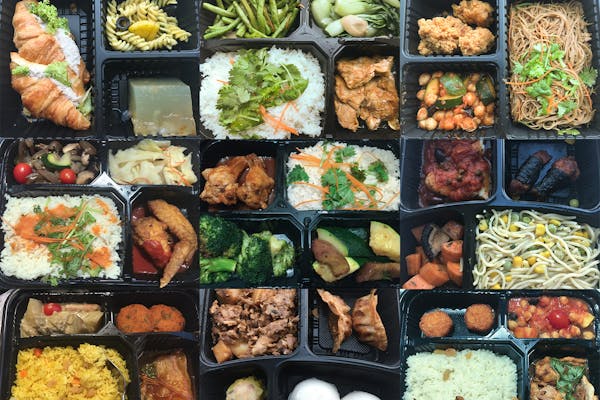 Some recurring meal elements included pasta/spaghetti, steamed rice, chickpeas in a tomato-ey sauce, cheese croquettes/begedils, steamed vegetables, and a lot of coriander (which I didn't mind, but that might just separate me from most). More often than not, these meals would also include lovely little tidbits and snacks like mini packs of twisties and oreos, cut fruit, and even delicious Malay kuihs on Eid!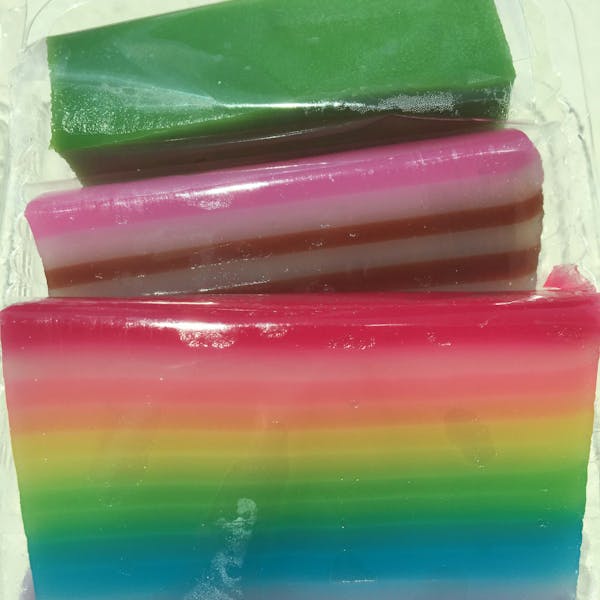 Overtime, I had my own little stockpile of snacks and bites that I accrued over meals and through deliveries from friends near and dear. 😊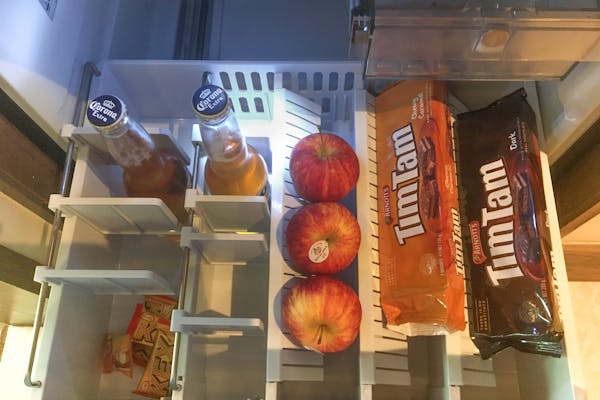 Funny enough, just a couple of days into my initially 14-day SHN, Singapore went into a Phase Two Heightened Alert state which extended my SHN by about another week at an additional S$1000. Thankfully I had rationed my snack pile pretty well, and also brought over a small container of laundry detergent to hand-wash some laundry for the unanticipated extension. 

Aside from snacking and working-from-home, I resorted to playing a bit of HIdeo Kojima's Death Stranding (which I had earlier saved for SHN consumption), as well as binging (but in short bursts) the Netflix's Narcos series to kill time -- both of which I'd recommend to any fellow gamer or tv-phile stuck in quarantine! 

It is rare to have this much time on your hands to really indulge in time-consuming titles that would normally set off your inner guilt alarms left right and centre so overall I definitely enjoyed being able to unwind as such.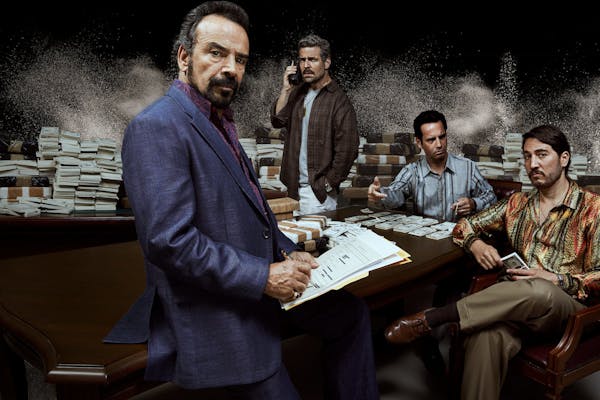 Image: Netflix's Narcos

Altogether I feel like I had a sustained amount of social interactions from the daily check-ins by staff at the Ministry of Manpower/Health, occasional calls from friends and family, and frequent Zoom meetings with the colleagues which negated the 'isolation' to a degree. 

If I had to give any additional advice to prospective SHN-ers, I would suggest to have a variety of things to do/keep occupied over the quarantine period -- I personally took to movies and video games but you do you pal, be it working out (bring a yoga mat), reading (pack a small variety of genres perhaps), or even sewing-knitting (but bring enough thread/have your local friends send you some) whatever floats your boat!

At the end of it, I'd say that it was nice to have a good amount of alone time with my thoughts and self, but also I packed up really quickly on the last day and rushed home as quickly as the cab driver could go so maybe more of a one-and-done experience for me on hindsight. 

Thankfully, SHN has now been reduced back to 14 days! To keep updated with the latest border restrictions, visit the MOM website to find out more.